Top 5 Best Rollercoasters In the World
Roller coasters are the aberration of entertainment-pain principle. Roller coasters stimulate fear, gets our heart beat racing and maybe gets us a cold sweat?

For the people who like non-stop thrill and excitement, roller coasters makes an ultimate adventure for you. Thumbs up to the engineers who are always coming up with the thrilling designs and fascinating rides that makes the roller coasters more fun.

We have made a list of 5 best roller coasters which gives an ultimate excitement to ride on.

5. The Steel Dragon 2000

The Steel Dragon roller coaster is Located at the Nagashima Spa Land amusement park in Mie Prefacture, Japan. The name "Steel Dragon" was derived from the "The Year of the Dragon".

This ride is the longest in the world measuring about 8150 feet in length, which surely makes it more thrilling and adventurous.


(Photo credits ~ flickr.com)


(Photo credits ~ flickr.com)
Xcelerator is located at the beautiful knott's berry farm in Buena Park, California. Xcelerator was the first ever hydraulically launched coaster.
Xcelerator has a powerful hydraulic catapult motor accelerating it to over 83mph in 1.8 seconds. Although Xcelerator has the ability to reach speeds of 118mph.
(Photo credits ~ flickrhivemind.net)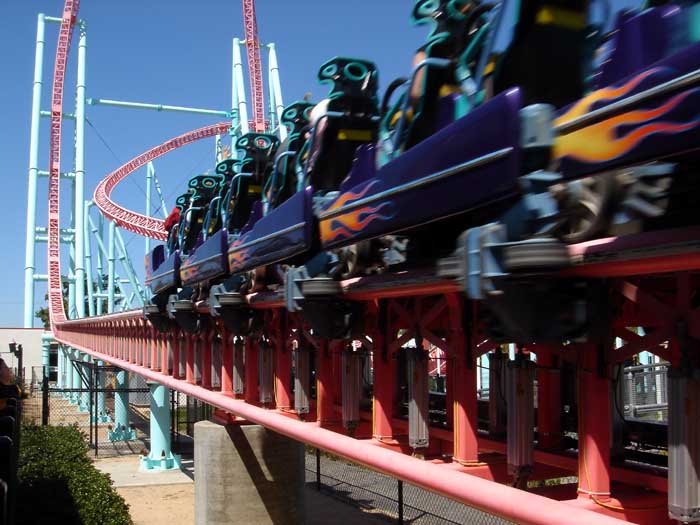 (Photo credits ~ themeparkreview.com)
The X2 is located in Valencia, California at Six flags is the world's first 4th dimensional roller coaster. The most unique thing about this roller coaster is that the seats rotate 360 degrees backwards and forwards.
This roller coaster stands around 190 feet at its highest point and the length of the track is 3611 foot, definitely a unique and must visit roller coaster.
(Photo credits ~ thecoastercritic.com)
(Photo credits ~ examiner.com)
The beast is located at the beautiful Kings Island in Maison, Ohio, the length of this roller coaster reaches 7360 ft.
The beast of the wood is one amazing and fascinating roller coaster, what makes it more thrilling are those sharp tunnels and 180 degree turns. It reaches a speed of 66 miles an hour.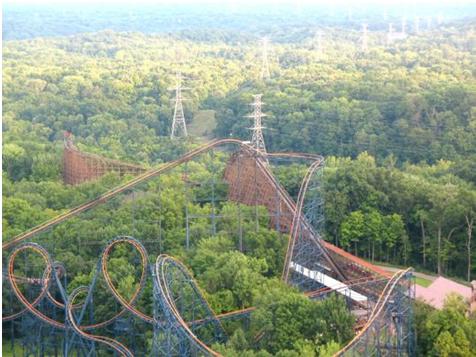 (Photo credits ~ Realitypod.com)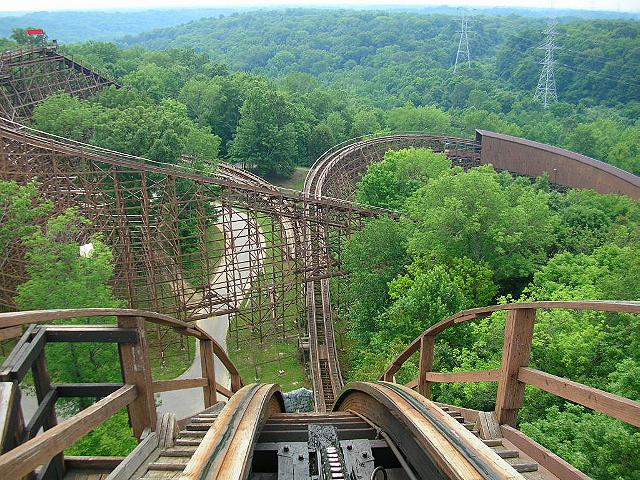 (Photo credits ~ themeparkreview.com)
The tower of terror is located at the dreamworld in Gold Coast, Australia. The Tower of Terror is a steel reverse free fall coaster. It is the tallest roller coaster in the world.
This steel shuttle roller coaster accelerates its passengers rapidly at the thrilling speed of 160.90 km/h in mere 7 seconds. Although not for the faint hearted, but it sure is fascinating and maybe scary?
(Photo credits ~ 3news.co.nz)
(Photo credits ~ ibtimes.com)